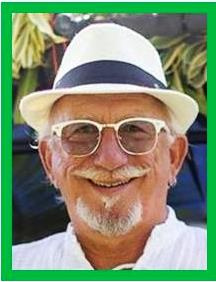 BODYexpressions " Your Body Has the Answer to Your Cure"
website created by
Roger Denisewicz

N.C.
Phone: 808-855-8272
E-mail: yourbodycanheal@gmail.com
Welcome to My Website "It's

Multi-Dimensional in it's Content"
I offer
several
options & modalities for healing your Whole Body on a Physical, Emotional, Mental & Spiritual level.
What does your body really need?
Your body knows what it needs and I can help you find what it wants by utilizing "Body Dowsing" to evaluate your: Physical, Emotional, Mental & Spiritual aspects of your being.
I also provide "Remote Body Dowsing" (long distance) sessions for anyone, anywhere, on the planet, that needs help in finding out what current issue needs help to get well.
Click HERE for information on Body Dowsing.
Your Next Step
" Book a Session "
Call Roger @ 808-855-8272
E-mail: yourbodycanheal@gmail.com
Body Expressions offers a wide variety of options & supplementation to meet your unique needs.
"Wild crafted " Herbs

Organic Essential Oils

Whole / Organic food suggestions

Naturally Based Nutritional supplements

(food based)

Homeopathic remedies
Healing treatment modalities that support the "innate wisdom" of your body, to naturally heal itself.
My healing approach addresses the"WHOLE" person

(not just their symptom or illness )
Are you Ready, Willing & Able to get well
We, together, create a unique healing program tailored to fit your specific dietary & lifestyle needs. This will balance

your

Mind-Body-System

for Optimum health.
Balancing, ALL levels of your body is critical in creating a harmonic balance in your entire Body-Mind-System.
Try a Different way, a NEW way of healing your

Body-Mind-Spirit.
Call > 808-855-8272
Just click on any link below
to access any of my Services
About Roger
A Certified Herbalist, Kinesiologist & Nutritionist, since 1974. >

46 years exp.

Local resident of Kauai for the past 31 years.

International teacher & lecturer of "alternative" ways of healing the Body.
Utilizes Kinesiology for

"Personalized Body Dowsing"

to access what your body wants & needs to Balance & Heal itself.
Provides a safe, non invasive Holistic approach using herbs, whole foods & life-style changes to obtain your Optimum health.
What I Offer in an Hour Session
♦ Find underlying causes of health issues on a: Physical, Emotional, Mental & Spiritual level.
♦ Provide educational literature on Health Warnings & Natural Remedies that historically work.
♦ Combined, we create a customized nutritional program that fits your unique body type needs.
♦ Provide holistic food-based supplements & dietary programs for a variety of health needs.
♦ Provide long term support for health issues that you may be experiencing on a daily basis.
♦ Uncover hidden beliefs you have about yourself that are affecting your health & quality of life.
♦ Provide lab tests for various health issues. Hormonal, Heavy Metal, Saliva, Urine, Parasites.
Got Health Issues ?
Did you know
Your Body has the Answer to your Cure ?
Yes it does ... and I can help you uncover
What your body is wanting for Optimum health,
In just ONE session ....
BOTTOM LINE:
An hour with me could
"Change or even Save your Life ...
Contact
BODYexpressions
Office Cell Phone: 808- 855-8272
to get Awesome Results
Click on email to contact me at: yourbodycanheal@gmail.com